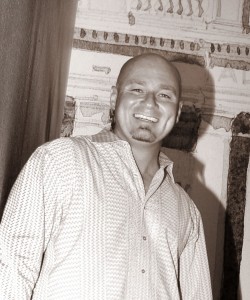 Hi,
I am Brian Gulledge, the owner of HowToSellYourHouseFast.org, a subsidiary of BogDock. You can find more about Brian on LinkedIn or at BrianGulledge.com.
Mr. Gulledge is currently the President of BogDock, focused on real estate investing, online marketing and self improvement. Prior he had spent the last 10 years working for private equity or Fortune 500 companies turning around failing businesses or divisions and growing online revenues. As the President of Nationwide Recovery Systems, LTP he successfully turned a debt recovery company that had a 3 year track record of losing in excess of $1.5 million each year into a Net $1 million profitable company in 90 days.
As the President of Beckett Media LLC, he was tasked with turning around a bank owned, $36 million dollar company that was tracking to lose just over $1.5 million in EBITDA. Beckett LLC employed 260+ employees globally with primary offices in Faridabad, India, Cebu, Philippines, California, Texas, and New York with gross revenues in excess of $36 million. Brian transformed multiple retail products including 58 newsstand publications and the online eCommerce marketplace with over 260 million individual products posting just over $2 million in EBIDTA in 18 months.
Previously, Mr. Gulledge was the Director of SuperMedia (NASDAQ:SPMD – Idearc, Verizon Information Systems) a publisher of yellow pages and online local directories where his responsibilities included three divisions: Inceptor, an online marketing agency (clients included Home Shopping Network, Foot Locker, CVS and other Top 500 eCommerce retailers, Search Engine Optimization for Superpages, Switchboard, LocalSearch & EveryCarListed, as well as management of all Pay Per Click advertising. Mr. Gulledge is an expert at online ecommerce, internet strategies, unconventional marketing, social media, as well as online start-up.